May Blog: Prepare for the Platinum Jubilee!

It's time to bring out the flags, sing the national anthem proudly, and arrange to see your nearest and dearest, as the Queen's Platinum Jubilee celebrations are just around the corner. Whether you're organising a street party, a picnic in the park, or you're dusting off your BBQ, we've got you covered for everything you need to enjoy the June bank holiday weekend. After all, it is the event of the year!
You can always count on Marks and Spencer to create a spectacular range to celebrate every UK holiday, and they've truly outdone themselves for the Jubilee. If you're hosting a garden party, then decorate with Union Jack bunting, the Queen's Guards napkins and cushions covered in crowns. Feast on chocolate corgi's, party sandwich platters, and all-butter shortbread served in stunning Jubilee tins. And pop open a bottle or two of their Summer limited edition Prosecco to sip in the sunshine. The crowning glory of their range has to be their Jubilee Corgi and Connie the Caterpillar cakes. Delicious!

Image Credit: Marks & Spencer
Halfords is the perfect stop to find all essential Jubilee party prep! If you're throwing a grand garden party, they have a great selection of outdoor dining sets and gazebos. If you're heading to the local park with your nearest and dearest, then explore their range of picnic sets and coolers. Or if you're off to the great outdoors in search for a little peace and quiet during the 4-day weekend, then take a peek at their camping tables and chairs.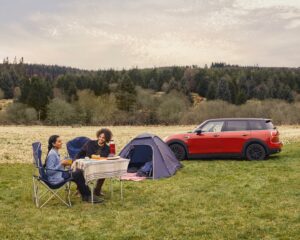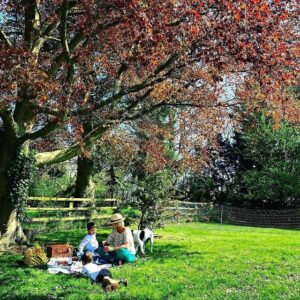 Image Credit: Halfords

Shopping during the half term holidays gives you the perfect opportunity to pop into Costa and try their delicious summer menu. Choose from their Tropical Mango Bubble Frappe, Strawberry Mint Iced Tea or Cold Brew Coffee Black for a refreshing treat!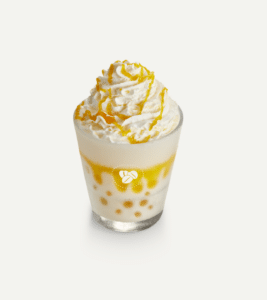 Image Credit: Costa
Have a joyous Jubilee weekend from everyone at Ocean Retail Park.
Click here to view the full list of our stores. Opening hours may vary over the Jubilee weekend, so please check with the individual stores. Some are listed below.
Costa
Thursday 2nd 9am – 5pm
Friday 3rd 9am – 5pm
Saturday 4th 8am – 6pm
Sunday 5th  10am – 4pm
Lidl
Thursday 2nd 8am – 8pm
Friday 3rd 8am – 8pm
Saturday 4th 8am – 10pm
Sunday 5th  8am – 4.30pm
Tk Maxx
Thursday 2nd 9am – 6pm
Friday 3rd 9am – 6pm
Saturday 4th 9am – 7pm
Sunday 5th  10am – 4.30pm
Tapi Carpets
Thursday 2nd 9.30am – 6.30pm
Friday 3rd 9.30am – 1pm
Saturday 4th 9.30am – 6pm
Sunday 5th  10am – 4pm
Carpetright
Thursday 2nd 9am – 6.30pm
Friday 3rd 9am – 6.30pm
Saturday 4th 9am – 6pm
Sunday 5th  10am – 5pm
Wren
Thursday 2nd 9am – 8pm
Friday 3rd 9am – 8pm
Saturday 4th 9am – 6pm
Sunday 5th  10.30am – 5pm
Dreams
Thursday 2nd 10am – 6pm
Friday 3rd 10am – 6pm
Saturday 4th 9am – 6pm
Sunday 5th  10am – 4pm
B&M
Thursday 2nd 8am – 9pm
Friday 3rd 8am – 9pm
Saturday 4th 8am – 9pm
Sunday 5th  10am – 4pm
Smyths
Thursday 2nd 10am – 6pm
Friday 3rd 10am – 6pm
Saturday 4th 9am – 6pm
Sunday 5th  10.30am – 4.30pm
Halfords
Thursday 2nd 9am – 6pm
Friday 3rd 9am – 6pm
Card Factory
Thursday 2nd 9am – 8.15pm
Friday 3rd 9am – 8.15pm
Saturday 4th 9am – 6.15pm
Sunday 5th  10am – 4pm
Boots
Thursday 2nd 10am – 4pm
Friday 3rd 10am – 4pm
Saturday 4th 9am – 6pm
Sunday 5th  10am – 4pm
M&S
Thursday 2nd 8am – 8pm
Friday 3rd 8am – 8pm
Saturday 4th 8am – 8pm
Sunday 5th  10.30am – 4.30pm
Currys
Thursday 2nd 9am – 6pm
Friday 3rd 9am – 6pm
Saturday 4th 9am – 7pm
Sunday 5th  10.30am – 4.30pm
Cash 4 Clothes
Thursday 2nd 9.30am – 5pm
Friday 3rd 9.30am – 5pm
Saturday 4th 9.30am – 5pm
Sunday 5th  10am – 4pm
Subway
Thursday 2nd 9am – 7pm
Friday 3rd 9am – 7pm
Saturday 4th 8.30am – 8pm
Sunday 5th  9.30am – 6pm
McDonald's
Thursday 2nd 5am – 11pm
Friday 3rd 5am – 11pm
Saturday 4th 5am – 11pm
Sunday 5th 5am – 11pm