July Blog: 5 Ways to Refresh Your Home This Summer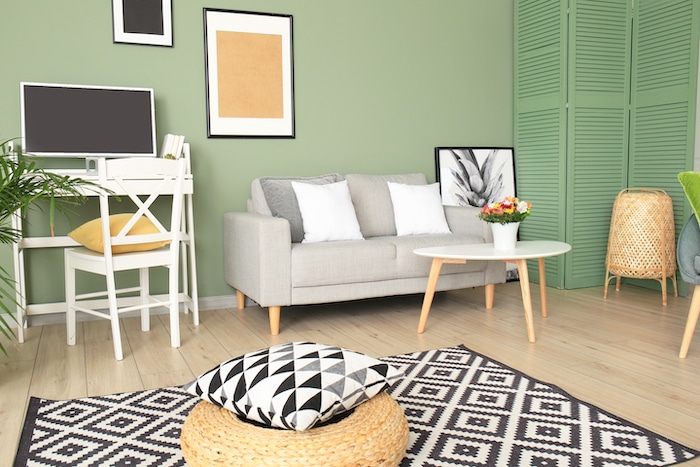 Whether more time at home this year has you feeling tired of your décor or a glimpse of some sunshine has inspired your creative side, now is the perfect time to freshen up your space for summer! Our homes are more important now than they have ever been so whether you will be spending most of your time there this summer or not, why not follow some of our simple tips on how you can spruce up your space for the warmer months at Ocean Retail Park!
1. Bring The Outdoors In
Nothing beats a healthy dose of some greenery or fresh blooms to get in the summer spirit. Add some seasonal plants or flowers to give life to your space and let the floral scents sweep through your home. Marks and Spencer's Foodhall has a wonderful array of vibrant plants and flowers to breathe a breath of fresh air into any room for a natural, summery touch.
2. Up Your Accessories Game
With the arrival of a new season, updating your interior accessories works wonders to give your home a lighter and brighter appearance. A few tweaks here and there can make a big difference. Simply adding a new set of summery cushion covers or a colourful vase from TK Maxx will brighten up your neutral living room.
3. Home Renovation Project
Maybe you have set yourself a new project for the summer or just have moved house. Perhaps it's time for a new kitchen? If so, Wren Kitchens have everything you need to create your kitchen of dreams! Book an appointment in store today to speak with their friendly staff for helpful advice and more information on the great offers they have on at the moment.
4. Liven Up A Room With A Statement Piece
No matter what your décor style is, statement pieces really can transform any room – big or small. This could be a new mirror or wall art piece from TK Maxx for your living room or a vibrant centre piece rug from Carpetright to brighten up your bedroom.
5. Create a Summery Outdoor Space
With back-garden staycations on the rise what better time to give your outdoor space a new lease of life? With a few simple adaptations it will be feeling like a holiday location in no time! You could give your space a new look with some artificial grass from Tapi Carpets or set the ambience for a summers evening with some Outdoor Wall Lights from Currys PC World!
There are lot's of ways to let the summer air flow into your home this year, if you are in need of some more inspiration click here to see our full list of stores.
If you wish to receive similar content to this from Ocean Retail Park via email please sign up to our Newsletter here.